2 April 2020
World Autism Day and Surf Therapy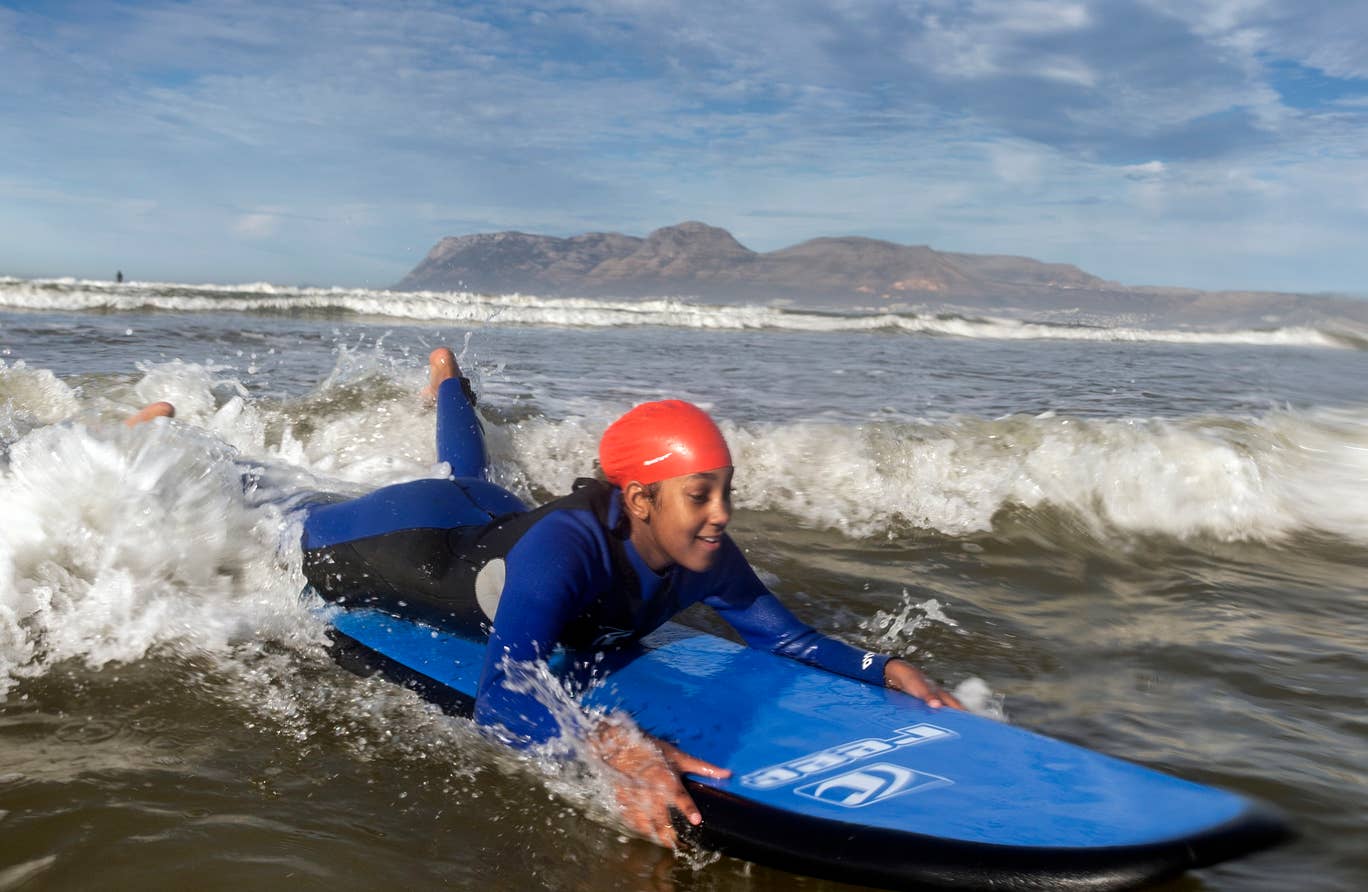 "Sometimes it's the people no-one can imagine anything of who do the things no one can imagine." 1 in 59 children, across racial, social, economic, and ethnic boundaries, have been identified with autism. AUTISM IS MY SUPER POWER (beautifully shot by Nic Bothma) is a short documentary capturing the journey of Waves for Change participants who are on the autism spectrum, and their parents and teachers, as they practice forming social connections and exploring their own feelings, while enjoying the ocean, under the guidance of their caring surf therapy mentors.
"Children need a place to belong… and that sense of community, and being part of the surfing culture is such a big thing, especially in communities where they don't get a lot of exposure to new things" says Elana le Roux, head of the Autism unit at Beacon School, one of our partners. "Being part of something like Waves for Change, where there's no demands on what intellectual capabilities you as a person have is so important because it puts everyone on the same level."
77% of people on the autism spectrum feel isolated and can struggle to form social connections. "Waves for Change has made them feel included. They feel part of the group because they work as a group collectively. Also, here in class, they are more social now, because they know they can make friends because they were taught that at Waves for Change" shares Zizipho Matolengwe, a teacher at our other partner school, Noluthando School for the Deaf.
Waves for Change believe that all children deserve a safe space. In the communities that we work with, children who are different are often invisible, ignored, and hidden away. Children with autism and their families have very limited access to services and support and are often judged and made to feel they don't belong. At Waves for Change, children experience acceptance and inclusion. We provide a safe space, caring adults, a new and challenging task, and skills to cope, as well as manage their emotions and behaviour. We are excited and honoured to be partnering with autism units at local schools and the University of Cape Town to create a more inclusive surf therapy programme. This work has been funded by our partners French Embassy, Laureus Global and World Childhood Foundation.