24 May 2019
Live YourBestLife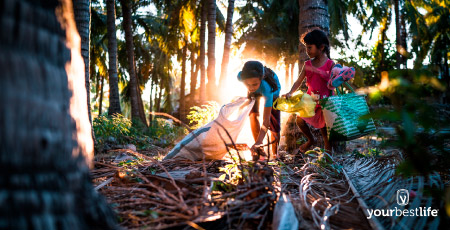 Waves for Change is STOKED to be joining forces with YOURBESTLIFE to continue changing lives through real human connections and mutual learning, and in the end, leave the world a better place than we found it.
WHAT IS YOURBESTLIFE? – Visit www.yourbestlife.io
A disruptive training program that aims to Humanize the millennials through life-changing experiences around the World, in an era where technology overrules our everyday.
OUR MANIFESTO
We believe that cultural interaction and mutual learning are ways to develop better human beings, break down prejudices while actively contributing to a better and closer World.
Our formula: Develop interpersonal competencies, impact communities and inspire others with stories and actions.
THE LIFE-CHANGING PROGRAM – https://www.yourbestlife.io/how-it-works
Seven candidates will be chosen, in collaboration with Randstad Services in Portugal, to enroll in the first Life-Changing Program, across ten countries in four different continents over a period of six months (Feb20 – Jul20). The program's pillars…
Belonging & Fun
Social Impact
Life Career
… will guide the activities, which include leisure, volunteering, and learning.
TOGETHER
The seven selected candidates will contribute to W4Cs mission, helping to impact the South African kids' lives through the surf therapy program and also engage in other activities with the community.
YourBestLife will promote W4Cs impact and produce special content during the Life-Changing Program.
YourBestLife will donate part of the application's fee to W4C
GOAL
The program intends to be the beginning of a "humanizers" movement, made by people who want to bring the world closer together by contributing through actions large or small, conducted in a non-invasive and tolerant way, integrated with local communities. This movement is highlighted by the Social Impact pillar of the program, which focuses on three global challenges: environmental preservation, wildlife protection, and social entrepreneurship.
What they say about us