21 December 2016
Making History: Qualified lifeguards from Masiphumelele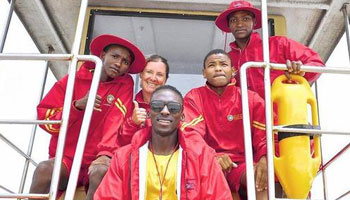 History has been made in Fish Hoek. For the first time, this summer, the beaches will be manned by qualified lifeguards from Masiphumelele.
Waves4Change is making waves in the lifesaving communities from Fish Hoek and beyond as the successful youth empowerment programme is soon to be duplicated in Port Elizabeth and East London.
Read more >>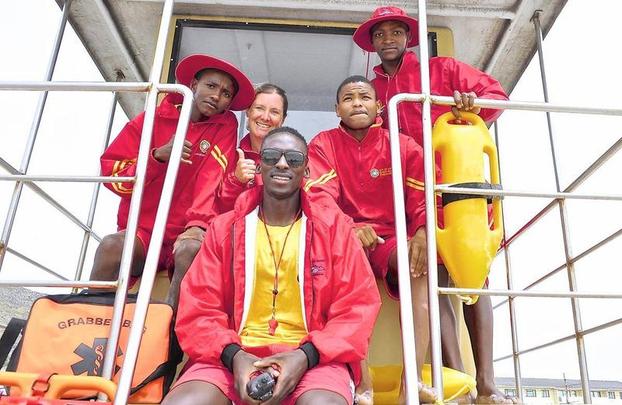 Xolani Ndyolo, Jeanne Topliss, Azukiwe Kaboka, Sphumezp Plaatjie and in front is Apish Tshetsha.